Professional Landscaping Contractor Serving New Jersey & New York With Deicing and Salting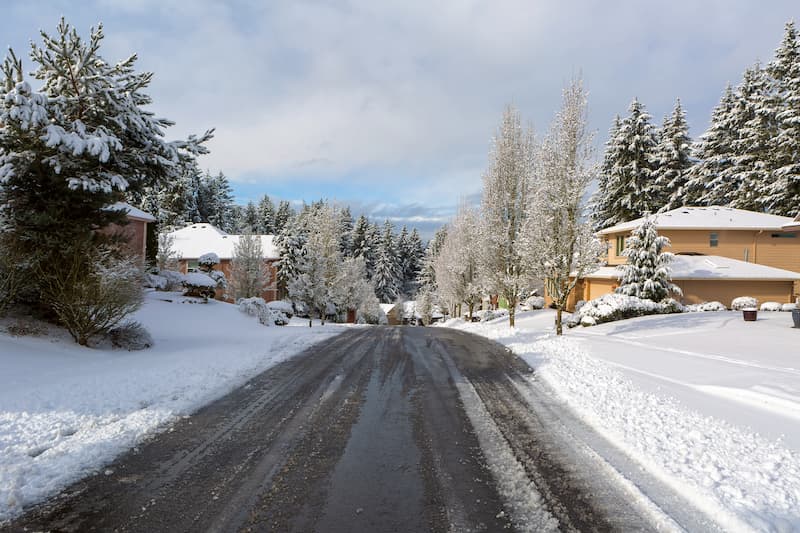 You can count on Mikulik Lawn and Landscape to provide reliable and timely winter care for your commercial property in Vernon. If you need salting & de-icing services, schedule a free estimate so we can meet with you to find out more about your property. Our commercial snow and ice management maintenance programs allow various options when it comes to secure parking, loading docks, and sidewalks.
Even with very light snowfall, there is a risk of slipping and falling. Based on the level of security you desire for your facility, our landscape experts can help create a safe environment with our salting & de-icing option. Keeping the outside of your commercial property safe shows your customers and employees that you care about their well-being.
Salting & de-icing is only a first step in commercial snow and ice management in Vernon. We offer sidewalk clearing as well as parking lot plowing for business owners in the area. Give our team a call today!
Why Choose Us
You can choose many landscape contractors in Vernon to take care of your commercial landscaping needs; however, you won't find a team like ours that will get the job done for you skillfully and on time. We believe that our dedication to first-class customer service and communication sets us apart. Our team is also trained to handle all landscaping situations and provide exceptional service. We pride ourselves on receiving positive feedback and recommendations from our satisfied customers! Let us earn your business in Vernon and keep your commercial property looking its better no matter what season! Reach out for a free consultation on all of our commercial property landscaping solutions.