Keep Your Vernon Lawn Healthy With Our Fertilization Services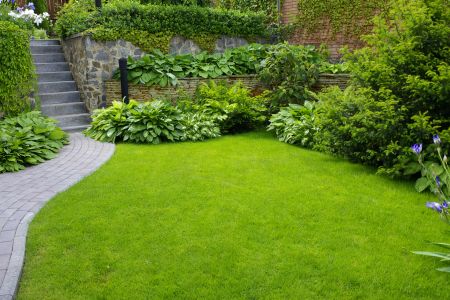 When it comes to maintaining a healthy lawn for your Vernon home, fertilization is extremely important, and to ensure your lawn gets what it needs to thrive, Mikulik Lawn and Landscape offers comprehensive fertilization services.
With our fertilization services, we're the Vernon landscaping company you can trust to provide you with the peace of mind you need knowing that your lawn's fertilization needs will be met all throughout the year. With our help, your lawn stays lush and comes back healthy every spring.
Are you looking for a professional Vernon landscaping company you can trust to help with your lawns fertilization needs? If so, give our team of skilled professionals a call today and let us show you the kind of quality results that have helped make us the most trusted name in lawn maintenance the area has to offer.
It's Not As Simple As Getting A Bag Of Fertilizer From A Big Box Store
While it might seem like properly fertilizing your lawn is as simple as picking up a bag from your local garden supply store, different times of year call for different fertilizing strategies.
With our comprehensive fertilization services, our team of skilled landscaping pros will ensure your lawn gets the nutrients it needs to thrive throughout the summer and fall and spring back healthy and strong when spring comes back around. If you have any questions about our fertilization services, give us a call today. Our team of experts are always standing by and would be happy to assist you in any way we can.