Upgrade Your Business Property With Commercial Mowing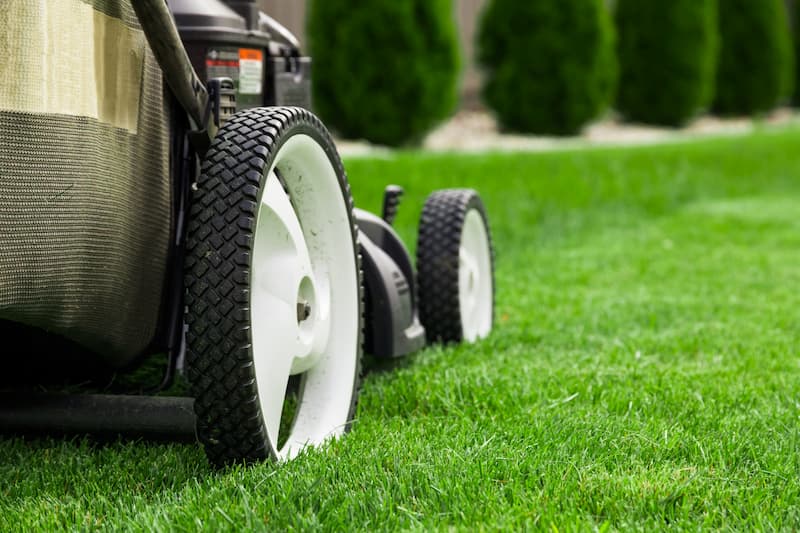 We know it's important to keep your commercial lawn in Warwick well cared for during the growing season because a beautifully cut lawn is the main foundation of a well-groomed landscape. Our crew ensures that your lawn is designed with experience and precision to give your property a professional look with our commercial landscaping and mowing services.
Benefits Our Commercial Mowing In Warwick
Your business's exterior provides a first impression of your company to customers. Freshly mowed lawns make all the difference in landscaping and instantly boost your commercial property's aesthetics. Mowing offers many benefits, and you can trust our expert landscapers to keep your landscape beautiful. At Mikulik Lawn & Landscaping:
We keep your commercial property looking fresh by changing the direction of mowing weekly to avoid matted down grass.
Bi-weekly we mow around sidewalks, driveways, and curbs to create crisp, clean edges.
We clean thoroughly after each commercial mowing job by blowing grass from walkways, drives, and patios.
Contact Our Landscaping Experts In Vernon!
Don't let a shabby exterior be the first thing customers notice. Commercial mowing is a low-cost and low-maintenance way to improve your commercial property's look instantly.
Call our team today for a free estimate on the commercial mowing services we offer business owners in Warwick.