Commercial Planting Bed And Weed Control For Your Vernon Business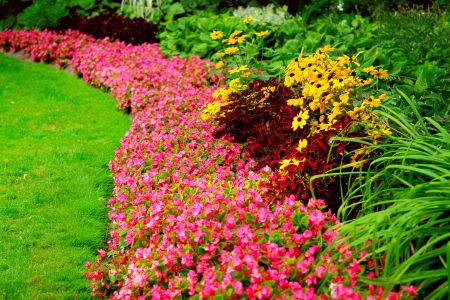 Plant bed and weed control is an essential factor if you want to maintain an attractive landscape that will boost your business's curb appeal. At Mikulik Lawn and Landscape, we use various treatments and methods for your commercial lawn that has been proven to enhance your planting beds' appearance.
Our versatile approach begins with pre-emergent weed control, which minimizes weed growth and germination. Lastly, our team will follow up with routine visits to ensure unsightly weeds are removed and destroyed.
For the best commercial planting bed and weed control solutions that will increase the beauty of your property, reach out to our qualified commercial landscaping pros today. We offer free estimates on all of our commercial services, including:
Commercial Mowing
Fertilization and Weed Control
And Many More!
Choose The Best In Vernon For Your Landscaping Needs
If you're looking for the right company to care for your lawn and landscaping in Vernon and the surrounding area, Mikulik Lawn and Landscape is the right choice. We are a team of trusted professionals who can be relied upon for quality commercial lawn care, and we're dedicated to providing exceptional services to our customers. You can have complete confidence in the options we offer and in our ability to provide you with prompt and professional lawn care solutions. Give us a call to speak to one of our experts today!