Custom Designed And Installed Retaining Walls To Shape Your Landscaping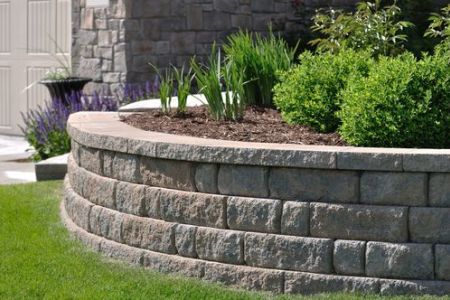 If you're one of the many Vernon homeowners out there interested in adding one or more retaining walls to enhance your home's landscape, Mikulik Lawn and Landscape is the name you can count on. As a local experienced landscaping company, our team of skilled professionals will work with you to design and construct the brand-new retaining walls you need to enhance your outdoor spaces. Are you looking for a professional Vernon landscaping company that can provide you with the high-quality retaining walls you've wanted for your landscape? If so, give our team of skilled professionals a call today and let us show you the kind of quality results that have helped make us the most trusted name in retaining walls and patio design the area has to offer.
Retaining walls serve a number of useful purposes for your landscape beyond the beauty they can add. In addition to letting you create interesting multi-tiered plant beds and the like, retaining walls are also great for helping to prevent erosion, runoff, and sloping in some of the more uneven areas of your landscape. If you have any questions about retaining walls, or if you'd like to schedule an appointment for a consultation to look at ideas, give us a call today. Our team of experts is always standing by and ready to help.