Premium Commercial Mulch Installation Services In Vernon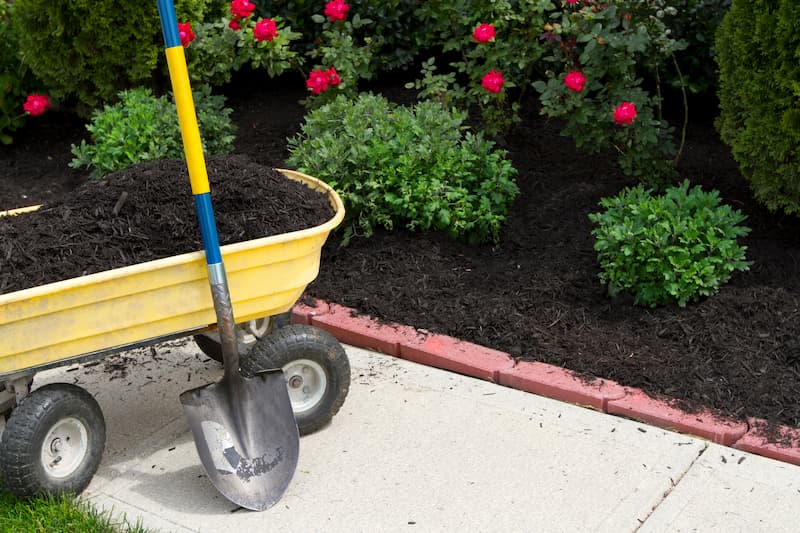 Installing a new layer of wood bark and mulch each spring is a low-cost way to beautify the look of your commercial landscape in Warwick. There are a ton of possibilities, and we offer a wide variety of wood bark and mulch types appropriate for any commercial landscape project, including:
Regular Shredded Hardwood
Color Enhanced Mulch
Cedar Mulch
Wood bark and mulch offer various benefits to your business's beauty because mulch helps retain moisture in the soil, acting as a natural weed control agent. Also, mulch reduces water runoff and controls soil erosion. If you're searching for an affordable way to boost your commercial property's aesthetics and make it appealing to customers and your employees, reach out to our team. The landscaping company specialists at Mikulik Lawn and Landscape can provide you with premium wood bark and mulch installation options. Call us for estimates on commercial mowing, lawn fertilization, pruning and trimming, and many of our other commercial landscape maintenance solutions.
Mulch Installation Options For Your Business In Vernon
The perfect mulch for your commercial landscape will meet your business's functional and aesthetic requirements.
The variety of mulch, including color and texture, has advantages and disadvantages to suit specific business landscape situations. A professional landscaping team like ours at Mikulik Lawn and Landscape can help you optimally customize your property, depending on your style and decor needs.
Mulch isn't just about making garden beds look great. Mulch is an attractive "finish" and is an essential part of landscape management because it removes weeds and retains soil moisture. If you want an inexpensive way to spice up your garden, consider mulching. Our experts will be happy to discuss options during a free consultation.