Trust Our Patio Design Experts To Take Care Of Your Home's Outdoor Space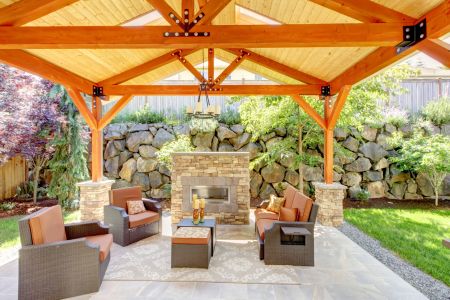 When it really comes down to it, a brand-new custom patio for your Warwick home can be much more than just another simple outdoor space. For all of your patio design needs, Mikulik Lawn and Landscape is the area's finest landscaping company, and the team you can trust to get the job done right. Are you looking for a professional Warwick landscaping company that can help you with your patio design needs? If so, give our team of skilled professionals a call today and let us show you the kind of quality results that have helped make us the most trusted name in patio design and landscape lighting the area has to offer.
With the right team of patio design pros on the job, you and your family can have the wonderful patio space that you've always dreamed of, giving you a perfect outdoor entertaining area or just somewhere to enjoy the beauty of your outdoor spaces at the end of a long day. If you have any questions about our full line of patio design services, or if you'd like to schedule an appointment for a consultation to start on your brand-new patio design, give us a call today. Our team of experts are always standing by and would be happy to help you bring your new project to life.