Lawn Aeration Pros Serving Northern New Jersey & Orange County, New York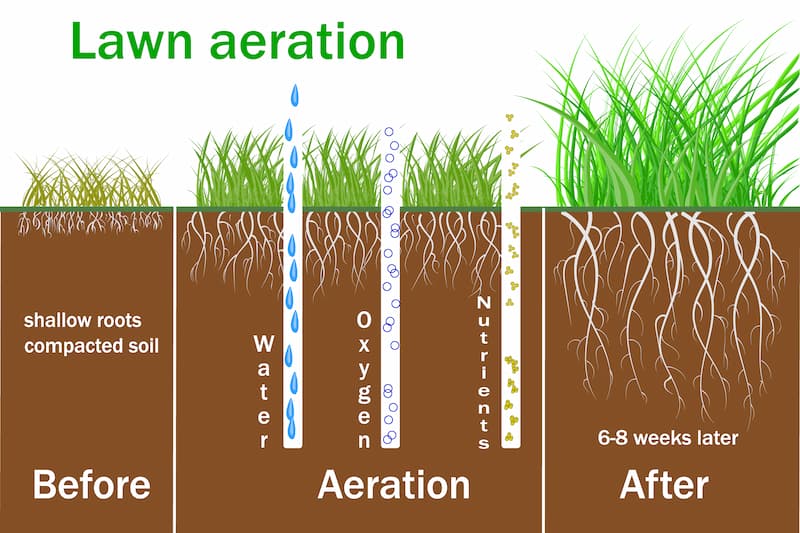 Water, fertilizer, and oxygen are essential components of a healthy lawn. Lawn aeration is a process that strengthens root exposure to these important elements and breaks down compressed soil so that essential nutrients can infuse the root zone properly. If you've noticed your lawn in Warwick isn't producing lush and healthy grass, it may need aeration.
Although compacted soil is not uncommon, it is problematic - it causes roots to become unhealthy amongst other issues. Poor lawn care, hard soil, or daily foot traffic can cause lawn compaction problems. Our professional landscaping company can develop a lawn maintenance plan that will help your yard get back to its beautiful appearance.
Benefits of Lawn Aeration
Lawn Aeration improves water absorption.
Lawn Aeration reduces water runoff and stagnation.
Lawn Aeration increases root strength.
Lawn Aeration makes your lawn more resistant to heat and drought.
Lawn Aeration enhances lawn resiliency.
Lawn Aeration will help make your lawn thicker.
Give us a call today and take advantage of our lawn aeration services in Warwick. We analyze your lawn and make recommendations based on soil quality to offer you the best soil cultivation approach.