Affordable Lawncare Services In Warwick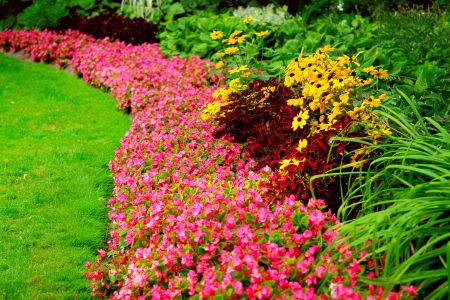 When considering the budget for your Warwick landscaping project, keep in mind that investing in the outside of your home will increase the value of your property in addition to providing beautiful aesthetics for family and guests. Here are some examples of why investing in your landscaping is a wise decision:
The National Brokers Association's 2018 Renovation Impact Report
The National Association of Realtors' 2018 Remodeling Impact Report: Home Exterior Features discovered that the top two outdoor residential characteristics that attract buyers include standard lawn care service and landscape upkeep.
Most home renovation investments can't be recovered fully; however, beautifully designed, correctly installed and well-maintained landscaping can provide a recovery value of 100 to 200 percent when its time to sell. – Source: SmartMoney Magazine
If investing as little as 5% of your home's worth seems like a large amount, consider this: "For a home that cost $500,000, on which you spend $25,000 to modernize, even a modest gain of 7.5% at reappraisal would bring a return of $12,500 over your initial investment." – Source: SmartMoney Magazine
Our skilled landscape specialists will work closely with you to find the best ideas and options for your project. Our corporate approach to Warwick landscaping is a professional process tailored to all homeowners' needs.
After discussing real estate ideas and projects with you, our designers can provide you with a price range for your landscape forecast based on previous projects of the same size and scope of work before deciding on the next step. Call us today for a free estimate on your landscaping cost and overview in Warwick.