Quality Mulch Services In Warwick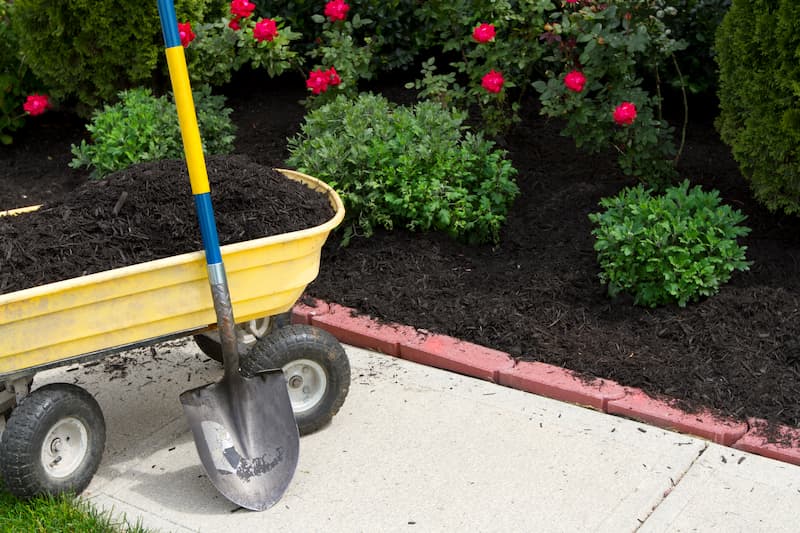 Installing a new layer of wood bark and mulch each spring is a low-cost way to beautify the look of your landscape in Warwick. There are a ton of possibilities, and we offer a wide variety of wood bark and mulch types appropriate for any landscape project, including:
Regular Shredded Hardwood
Color Enhanced Mulch
Cedar Mulch
There are many benefits of using wood bark and mulch for your landscape. They both help retain moisture in the soil, acting as a natural weed control agent. They also reduce water runoff and control soil erosion while contributing to a level and appealing appearance. If you're searching for an affordable way to boost the aesthetics of your property, our landscaping company specialists can provide you with wood bark and mulch options. Call us for estimates on bed edging, lawn fertilization, pruning and trimming, and many other landscape maintenance solutions.
What's The Best Mulch For Your Lawn?
The best mulch is one that meets your needs both functionally and aesthetically, so one type of mulch may not work for every landscape layout. The variations of mulch, including color and texture, have advantages and disadvantages that suit specific landscaping situations. A professional landscaping company can assist you with your property's best fit, depending on your style and décor aspirations.
Mulch isn't just about making garden beds look great. Mulch is an attractive "finish" and an important part of landscape management because it eliminates weeds and stores soil moisture. If you want a cost-efficient method to beautify your yard, consider installing mulch. Our professionals will be happy to discuss the options during a no-obligation consultation.